WSCC Event 3, 2018 Honda vs Mazda
Winnipeg Sports Car Club (WSCC) this year hosted the inaugural Honda vs. Mazda challenge and of course we had to represent Alberta.
We left Alberta (Blackfalds, Red Deer, Calgary, and High River) and trailered the race cars to Gimli, Manitoba. A few stops and seventeen (17) hours later we arrived at the Gimli Motorsport Park (GMP) facility.
At registration we are greeted by Al with a firm hand shake and greeted with, "Welcome home!". That pretty much set the warm tone for the entire race weekend with the WSCC family.
Neil surprised us and whipped out some Honda hats for the team. While we would normally start the smack talking...  only three spec Miata's came out and a RX7.
Oh, who am I kidding? We'll still make fun of Miata's and noisy apex seal destroying dorito's (RX7 / RX8) =-)
Challenge accepted!
BSD 77 - Honda Civic SiR EP3, BSD 65 - Acura TSX CL7,  BSD 64 - Acura Integra DC4.
We made some new friends and awaited for the track rental to end so that we could setup and unload from the long journey. The weather report kept hinting of rain and although racing in the rain would be fun; setting up in the rain, not so fun.  We still needed to finalize setup on the race cars for Saturday.
The Race Track
The Gimli Motorsport Park (GMP) looks like a simple track configuration. In fact, some may say it looks like a hat.
I would disagree and say you have been deceived. There is more to this track than just the nine (9) corners.
Perhaps a little help from a friend - Antoine de Saint-Exupéry to explain.
Saturday WCMA race event
Results:
PTC/ST5 BSD 77 First in Class and First overall position
PTE BSD 64 First in Class.
PTD  BSD 65 TSX suffered two damaged axles and with a third spare axle; it was found to be damaged. Who knew we should have carried 4 axles?!?
We were not able to make track side repairs and BSD 65 was retired for the race weekend. That's racing.
Honda vs Mazda Challenge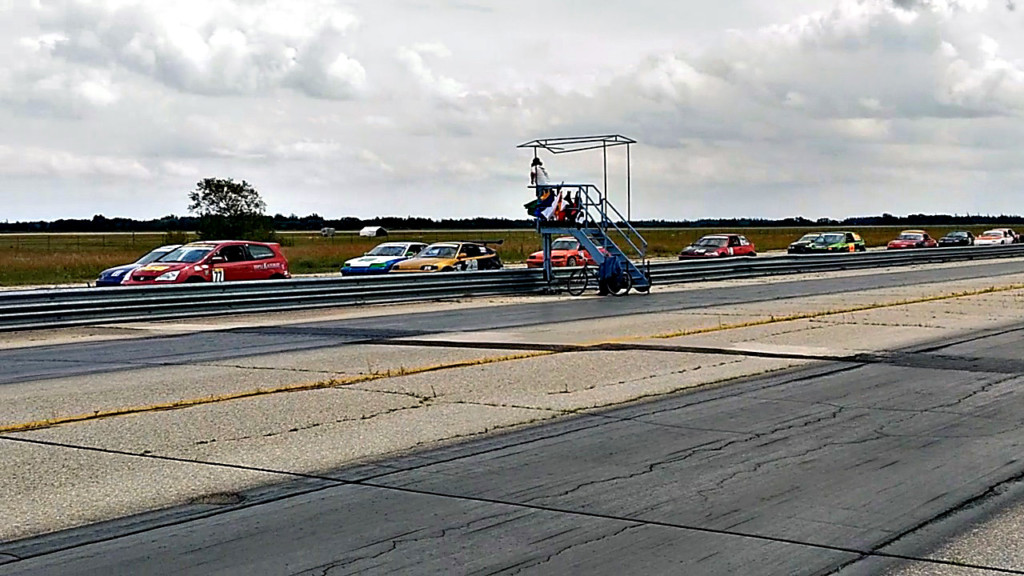 The final count Honda 1: Mazda 0 . It was a sea of Honda's that showed up for the challenge race. Mazda - maybe next year... maybe.
Sunday WSCC race event
There was no WCMA race on Sunday.
Packing up
We brought out some new Toyo R888 that was nine years old. The tires were produced on the ninth week in the year 2009. They had also been sitting in a trailer for years - frozen and thawed many cycles. It made for some interesting challenges to find grip. They worked beautiful on Sunday and only gave up the ghost in the last race, the last lap for the team race session.
Team BSD
Our home away from home. We'll be back!
Thanks Neil for the Honda hats!
Photo's taken right before the storm rolled in (we forgot to ask your name - Thank you!)
On another note, BSD 69 has a twin at GMP ♥ :-D.
Yes, red Civic EG's are awesome! ♥